The oh-so lovely Ann Marie at
White House Black Shutters
has tapped me to guest for her Summer Drink Week, baby.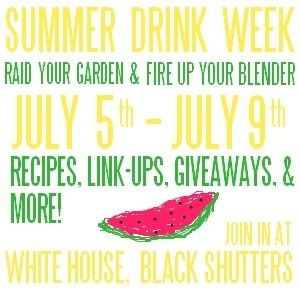 And you know I love my bevi's. And you know I'm a disaster in the kitchen, so this should be fairly interesting, now shouldn't it?
If you're looking for a guilt-free, deliciously easy bevi,
head on over
, won't ya sweet pea? Tell Ann Marie I sent ya.
Much obliged.