So we have this tradition. . .
(it counts as a tradition if you've done it not once, not twice, but thrice, right?)
we call it the "Thankful Tree", 'cause we are super witty and unique around here.
You know what I'm gonna say before I say it, right? The tree with the leaves with all the stuff you're thankful for, yadayadayada. . .
'Cause, you know, I want my kids to be grateful 'n stuff.
And, you know, 'cause I like to laugh at them for their completely sincere "thankful" list. That's the kind of awesome mom I am.
You can count on me.
(version 2.0)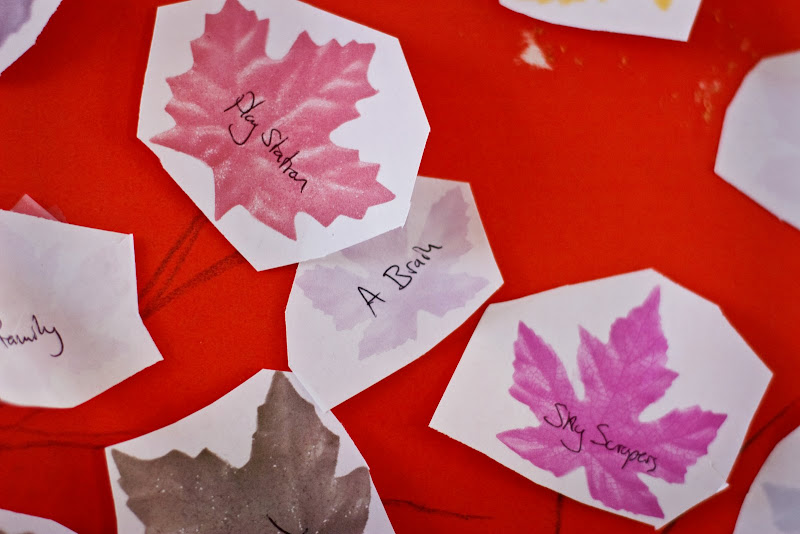 'Cause you can't live without your brain. Good thinking, boys.
And mealtime would just be boring without chicken.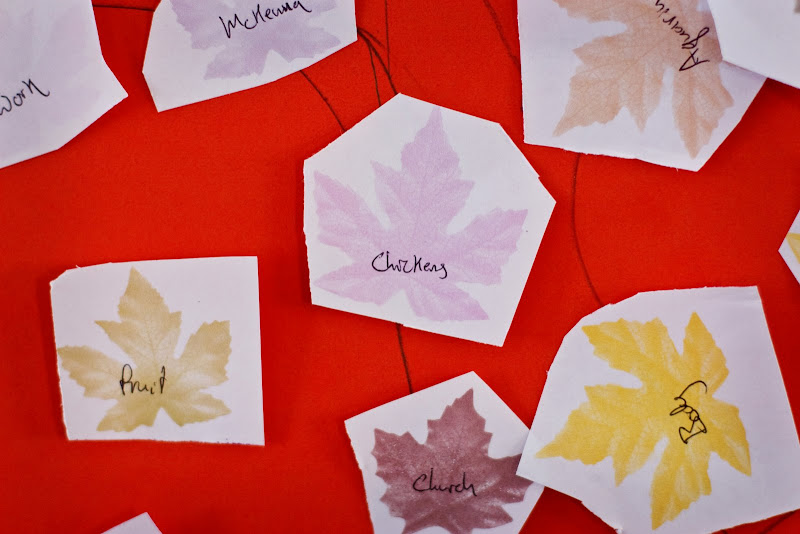 Wouldn't it? Of course it would. 'Cause you
know
that pork is not
really
the "other" white meat. Come on! That's not fooling anybody.
You think I'm belittling my kids, don't you?
(version 1.0)
Well you would be totally, and COMPLETELY. . . right.
Except I love these honest, simple answers.
I really do.