I'm not one to make big New Year's resolutions. Or actually, any resolutions at all.
Except for one resolution, and I just realized recently that this certain resolution has been my one thing I want to change for. . . wait for it. . . 7 years.
That's kind of embarrassing. Just a little. Let's not talk about what it is. Oh fine. It's not like you don't already know. It hastodowithcleaningupmylanguagethereIsaiditmoving on.
So!
This year's different. I mean business, this year. 2 biggies. One smallie.
Let's start with the smallie. That's easier.
This year, I'm gonna focus more on pictures.
I love pictures. New pictures, old pictures. Good pictures, crappy pictures-- I just like pictures. I'm gonna be a snap-happy fool this year. Get back to my roots 'n all.
Okay. Here's my biggie.
This year, I am on a challenge. This year, I will be spending
THE LEAST AMOUNT OF MONEY HUMANLY POSSIBLE.
I had to say it real loud and real big. Sorry. Lemme tell ya a quick story to have this all make sense.
So, last month, it was unbelievable, finance-wise. Imagine, if you will, watching your savings account just slowly flush down the toilet.
Anything, and I mean anything, we could possibly have needed to pay all came to a head in like one week's time.
Any bill we needed to pay on the work of the "other house" was called in. All of it, and we threw a serious chunk of cha-ching at that house to get it ready to sell (can't even talk about it-- chunks are rising. . . ).
Car insurance, taxes on the house, Christmas, blah blah blah, yada yada yada. . . we paid it all. At once.
And I was sick about it. Honestly, I have never seen our money drain faster. EVER. I was so uptight-- you know, I seriously can't think of a time I was that uptight about money. I was a basket case.
"Mandi was so uptight, that if you put a lump of coal. . ." never mind. Just know that in two weeks, you'd have a diamond.
I don't ever want to feel that way again. But at the same time, I see that time of pure misery as a huge blessing. Big. Huge.
"Well, you own a house, now. You have to purchase a lawnmower. And you need a snow blower. And a ______ and a ______ and_______."
And then, all of the sudden, you're justifying everything, because it's for the "good of the house". $200 on lumber for your son's window bed? Don'tmindifIdo!!
And next thing you know, you don't blink at throwing large amounts of money at Lowe's, and you need a hot tub, because "the house just needs one."
Wha?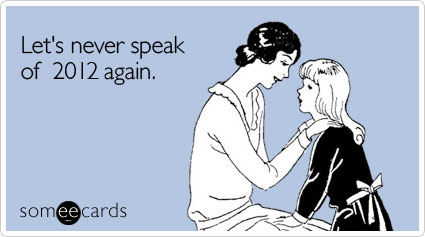 I don't even know who I am anymore. But I'm not this person.
A month or two back, I remember leaving Target, $200 down, and subconsciously thinking,
"Dude. You need an intervention."
Well, my money meltdown recently was my intervention. You know what this is like? This is like those spoiled kids who are total brats, and the parents take everything away from them, and they slowly have to earn back their stuff.
I'm the spoiled kid. And I'm doing this to myself. And shockingly, I'm totally excited about it. This is a supreme challenge, and I am up for it.
Said to the hubs yesterday,
"Do you think I could go an entire year without purchasing one item of clothing for myself?"
Jeffro (snorts): "NO." (deadpan.)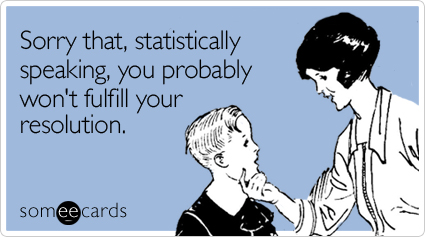 Is that a challenge? I'll take that as a challenge. Realistically I probably really can't make it that long because my pajama shirt already has holes in both armpits, but, I can try.
So! Who's with me!!?!?
Does this mean I won't be doing projects on the house in 2013? YES! NO. Creating crap is my hobby, hello. But I'm going to be super, super wise about how it all gets done, from now on.
I'm not saying this is gonna be easy. My sister bought a hot pair of nude heels just yesterday and I almost ran out and got myself a pair right then and there, for crying out loud.
--If you're still with me after all this chit chat, you are awesome.
Biggie #2:
It's not a "word" of the year, as much as it is a quote. And this is the quote:
Does this seem contradictory to biggie #1? I promise, it's 'snot.
And what do I mean by this quote? Oh, I'm just taking it on as my personal job to make every day seem "special".
Busting out the "nice" plates on a regular Tuesday and eating by candlelight occasionally? Check. Breakfast in bed for someone for no particular reason? Check. Poppin' in the hot tub right quick when it's really bed time here and there? Check. Late night snack with the kiddos? Check and check.
Basically, I'd like to think that if the world ended tomorrow, I could say "Well gee, I'm so glad the last day of my life on Earth was filled with good hard work and a side of awesomesauce."
So that's my feelings. Nothing more than feelings. And as always, thanks for listening.